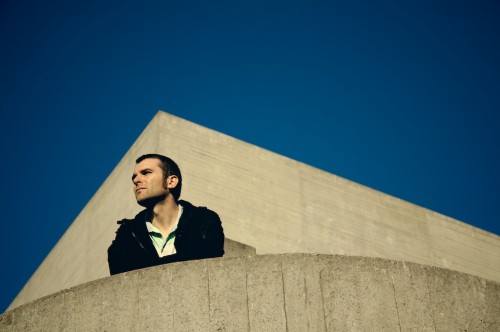 Biography
LJ Kruzer is Stephen Fiske, a resident of London, England, and producer of melodic electronic music, using the piano as a common theme, with an increasing focus on ambience and synthesizer drones.
The son of a Wiltshire vicar, Kruzer began writing music on a Yamaha keyboard that his father used to accompany hymn singing in church, taking influence from the early work of Mouse On Mars, Tindersticks and Miles Davis, as well as the hymns themselves. After studying French and Philosophy, Kruzer bought his first computer and a home keyboard of his own, giving his music a new dimension which led to his first release on Uncharted Audio, a split white vinyl 7" (with The Council Flats Of Kingsbury). This was followed by a string of well-received singles and his debut album 'This Is How I Write', in 2005, which led to critical acclaim from the likes of Mary Anne Hobbs and Mixmaster Morris.
After several years of gigging around the UK and France, culminating in a memorable live set at the Big Chill Festival, as well as hosting his famous annual electronic carol services in London, Kruzer returned to the studio in 2008 to create a more streamlined sound, where the emphasis moved from beats and melody to variations in sonic texture, drawing inspiration from a broad spectrum of contemporary electronic music and pioneers such as Brian Eno and Isao Tomita, the results of which can be heard on his second album 'Manhood & Electronics'.
LJ Kruzer has provided remixes for Bastards of Love, Savoy Grand, Posthuman, Digitonal, Cyan341 and has recently remixed Alice Russell. He has himself been remixed by Plaid, Cursor Miner, Digitonal and Line to name but four. His pieces have been licensed by Fabric and Renaissance for mix CDs by John Tejada and James Zabiela, as well as featuring on television and radio programming around the world.
Uncharted Releases
Elsewhere