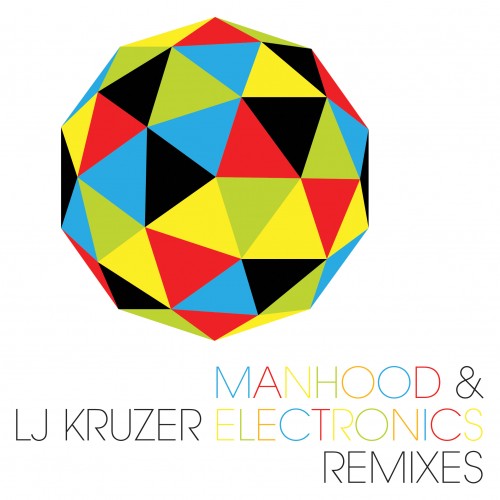 Listen
Buy
Cat
UNCH025
Format
12″ + download
Release date
8th March 2010
Info
Uncharted Audio continues its 2010 schedule with a four track EP of remixes from LJ Kruzer's sophomore album 'Manhood & Electronics' which has gained critical acclaim across the board as a 'masterwork' (DMC Update), 'glorious' (DJ mag) and 'one of this year's landmark albums' (LMYE).
Four hand-picked remixers tackle two of the stand-out cuts from the album – each and every one of these remixers is going to be etching their names on the dancefloors of the world in 2010 in their own inimitable way.
Glasgow-based Ruaridh Law (The Village Orchestra/Marcia Blaine School For Girls) turns in another of the glistening epics which have got everyone talking about his TVO guise, with recent releases for Stuff and Highpoint Lowlife as well as a DJ mix of the year for FACT magazine, and live appearances alongside the likes of Sandwell District and Peverelist.
Ukkonen is a mysterious producer from Finland who has debut releases forthcoming on Rednetic and Uncharted Audio, here giving us a glimpse of his unique style of electronic music.
Trademark is a collaboration between Tony Reeves (half of Forces of Nature, who have recorded for LTJ Bukem among others) and his Tundra Records labelmate Loki. Recent releases for Intelligent Audio got fantastic responses from the likes of Laurent Garnier, Satoshi Tomiie, Nick Holder, Kirk Degiorgio, Nick Warren, Dave Mothersole and many more – here, they apply a serious 4/4 dynamic with depth to 'Tam'.
Cyan341 aka Mark Streatfield is a London-based producer who has started turning heads with releases on Uncharted Audio, Smallfish, Kreislauf and Rednetic. He counts Move D and Benjamin Brunn among his admirers and James Zabiela licensed a track for his Renaissance Masters mix CD. His dubby and spacious sound is applied to 'Poil'.
Whilst showcasing each remixers talent for working dancefloors as well as minds, this EP will also serve to bring LJ Kruzer's music to a new audience, bringing it out of the headphones and onto the sound system.
Tracks
Tam (TVO Dead Weight mix)
Poil (Ukkonen mix)
Tam (Trademark mix)
Poil (Cyan341 mix)