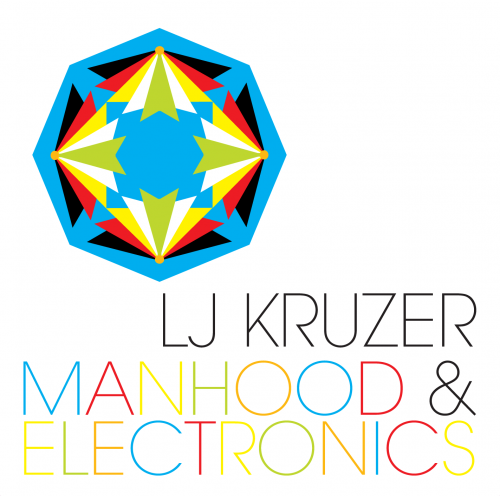 Listen
Buy
Cat
UNCH020
Format
CD + download
Info
Following the release of his debut album 'This Is How I Write' and several years of gigging around the UK and France, culminating in a memorable live set at the Big Chill Festival, as well as hosting his famous annual electronic carol services in London, LJ Kruzer returned to the studio to create a more streamlined sound, where the emphasis moved from beats and melody to variations in sonic texture, drawing inspiration from a broad spectrum of contemporary electronic music and pioneers such as Brian Eno and Isao Tomita, the results of which can be heard on his second album 'Manhood & Electronics'.
He says of the album, "the writing process is rhythm-based, even if the end product isn't obviously so – I treat the melodic elements as abstract complementary patterns and repeat these patterns in different timbres and combinations to try and create more emotive music… The album itself is a contemplation of one's life and place in the world, written while on the verge of fatherhood, told through wordless computer music. 'Manhood' is represented by the piano & other acoustic-type sounds in the music; 'electronics' by synthesizers, although even the acoustic instrument sounds are synthetic. Some tunes feature recordings of the room sounds made (chair creaking, mouse clicking et cetera) while different parts were being recorded through cables – this was in a bid to add more of myself and my environment into the music".
'Manhood & Electronics' is released as a jewel case CD with an 8 page poster insert, or as a multi-format digital download. CD orders come with a free digital copy of the album in 320kbps mp3 format.
Tracks
Bamab
Ter4
Frum
AAAbbb
Chantiers Navals
Tam
Wa
Tram (free mp3)
Poil
Turk
Reviews
"An intoxicating, emotional set of electronic reflections built on his poignant piano melodies while setting up electronic pulses and washes to take care of the rhythm side of things… the manhood has mated brilliantly with the circuits to produce a mood music masterwork."

5/5 – Essential
(Review by Kris Needs, DMC Update Review)
"Beautiful, subtle piano playing throughout… The tick-tock sounds and glacial ambience of 'Frum' recall vintage Global Communication… and the deep techno of 'AAAbbb' could be May in reflective mode… glorious".

4/5
(Review by Richard Brophy, DJ Mag)
"Top of the pile for laid-back listening… as each piece unfolds, you are dragged deeper into the soothing textures".
(Review by The ill-ec-tro-nic )
"Directed at the observant listener… a confident, intricate and resourceful ambient electronic album that (offers) a consistently pleasant experience".
(Review by Barcode)
"An opus of ambient and drone-based electronica propelled by piano and synthesizer".
(Review by Irish Daily Star)
"One of this year's landmark albums… the more you hear it, the more obvious it is that Manhood is a masterpiece of a kind of urban pastoral – spare & reflective, but still warmly engaging. Its restraint & modesty, its delicacy, its poise are all pretty rare, & welcome, commodities."
(Review by Lend Me Your Ears)
"Top quality ambient music… highly emotive & graceful… (a) remarkable & accomplished work. I can really imagine this becoming one of the genres contemporary benchmarks".
(Review by Norman Records)
"Recommended release… a sweep of religiose motifs comparable to the Caretaker… a mixture of Vangelis tinged synthesizers and Deaf Center style grandeur… 'Tam' is impressive approaching Mika Vainio styled areas of ultra subtle atmospheric disturbance. Lovely."
(Review by Boomkat)
"An intricate and subtle beauty – very lovely indeed"

Album of the Week
(Review by Resident)
Video
LJ Kruzer – Tam (music video) from JimJam Graphics on Vimeo.