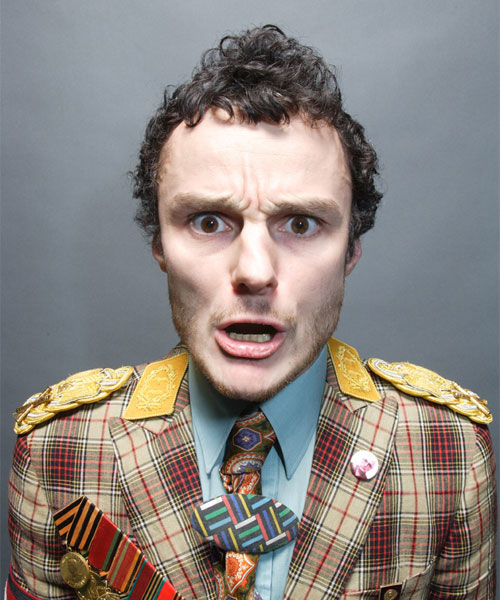 Biography
As a child Rob Tubb aka Cursor Miner would spend hours making tapes full of stupid comedy sketches, home made sound effects and "electronic" music recorded off Ceefax.
Many years later little has changed but for the technology. Cursor's music career proper started off rocking out on guitar in a rock band at school, but on moving to London was influenced by the sounds of Acid Techno, his productions started moving away from guitar and onto drum machines and computers whilst keeping the distortion pedals in full effect.
In the late 90's Miner's first computer based creations (made by effecting and cutting and pasting sine waves, a basic sample editor being the only software available to CM at the time) came to the attention of esteemed techno funk pioneer Si Begg, who released a number of tracks on his Noodles compilation The Death of Cool.
At around this time Rob's long time friend Kone-R kicked off his label Uncharted Audio by releasing a Cursor Miner EP "thismansadventure". Cursor's first album "Explosive Piece of Mind" was released in 2002 to critical acclaim. A wild mixture of Beck, Bowie and Depeche Mode style songwriting, twisted beats and Autechre style noise excursions, this album bridged the divide between the dancefloor and the messed up innards of Tubb's own mind.
Cursor then scored a viral hit with librarians the world over with the catchy track "Library". Released alongside a cheeky little animation this managed to be viewed by over 50,000 librarians.
The next two albums traced a trajectory from quirky pop songs like "I Want to be a Foetus" to the dancefloor stormers such as "The Sport of Kings" and Hair of the Dog", the latter two getting dropped, charted and bigged up by DJ's such as Andy Weatherall, Alter Ego, Dave Clarke, The Advent, Laurent Garnier and Mark Moore.
Cursor's legendary live sets at mega-raves such as Bloc Weekender, Glade and Sonar have made many punters sweat over 8 litres a second and started a clubbing craze for wearing goggles, LEDs, green pants, tank tops and protective knee and elbow pads. Well, not really but we can only hope. Cursor Miner has been seen shouting into his distorted vintage microphone all over Europe; in Germany, Belgium, France, Spain, Hungary, Czech Rep, Switzerland, Russia and more.
Cursor Miner's fourth studio album "Requires Attention" was unleashed by Uncharted Audio in 2010.
Uncharted Releases
Elsewhere