We're hitting the road for two Uncharted showcase events in the Midlands of the UK. Both feature live sets from Cyan341 and Line, with Kone-R on record playing duties, in addition to guests and residents. Here's the full low-down:

Island Bar, 14-16 Suffolk Street, Birmingham B1 1LT
Friday 17th October, 8.30 til late
3 quid on the door or a pound if you come dressed as either a robot or a dinosaur.
Free pin badge on entry and a massive selection of cocktails available!
Cyan341, Line, Kone-R plus RvsD dj's

Blueprint, 509-511 Alfreton Road, Nottingham NG7 5NY
Saturday 18th October, 10pm-3am
6 quid on the door
Peverelist, Pangaea, Spam Chop vs Metaphi, Brackles, Cyan341, Line, Kone-R, Bizmarc
In the meantime, you can also catch Kone-R dj'ing from Midnight til 3am this Saturday the 11th of October at Ginglik. Doors open at 8pm and it's 6 quid on the door. What's more, the Central Line tube station at Shepherds Bush is now open again, replete in all it's space age refurbishment glory.
New records ahoy!
First up, years after volume one first graced the racks of record stores worldwide, volume two of our 'Dub Plate Sessions' 10″ series of dancefloor stormers is dropping in early November. This one is brought to you by one of our favourite collaborators, Mark Streatfield, under his Cyan341 alias, a dubby slice of techno with added wonk. On the flip, the man like LJ Kruzer brings the remix pressure with a deep and brooding 4/4 outing.
More good friends drop fresh vinyl – Octavcat, spread though they are across England, Wales and Norway, deliver what is surely one of the best electronica albums of the year in the shape of "Hard As Snails". Available mid-November on blue vinyl and a slightly extended digital version.
Finally on the new release front, our good buddy Wil who did such a sterling design job on the Signals series (as well as providing the fab label art for UNCHDUB2) has designed a brand new t-shirt for us. It's available in various sizes and printed on good quality Fruit of the Loom shirts.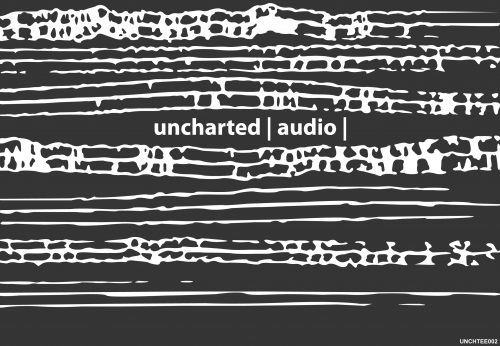 The Uncharted shop has all these items available for purchase right now, and the vinyls will be in all good record shops next month. Digital versions will be appearing on Bleep, Juno and Peoples Music Store in due course. The tees are exclusive to the Uncharted shop.
Next up on this sizable news update, John Callaghan has a free EP available for download. We suggest you head to the Rebellious Jukebox website and download "Thirty Years On The Dancefloor" without further ado.
Finally, massive congratulations are due to both LJ Kruzer and Wil Russell and their respective partners on the birth of baby boys, William and Luca respectively! Champagne and cigars all round :O)