Here's a record we've been waiting a long time to announce: the first album-length selection from The Council Flats of Kingsbury. And boy was it worth the wait!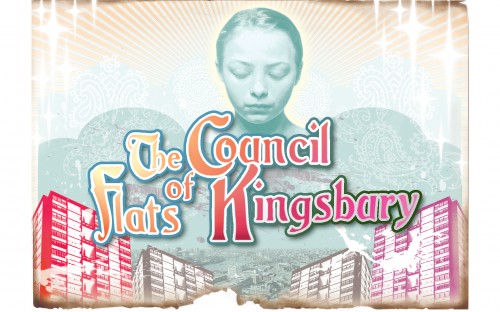 Radio support from the likes of Huw Stephens (BBC Radio 1), Don Letts (BBC 6music), John Kennedy (XFM London), Another Nice Mess (Holland), WFMU (New York), Chill FM and many more means there are likeminds out there who agree with us – which is always nice.
There's a 12″ vinyl version limited to 250 hand-numbered copies and a digital version too. Order the vinyl from us directly and get the digital version for free (so no worries regarding postal strikes). Alternatively it will start appearing in all good record shops over the next week or two, and we're sure they'd appreciate your support as much as we do.
Stream the whole album for free and place your order.
Review love:
"Compact and captivating. Don't miss this if you're into folktronica, hauntology, Ghost Box, Moon Wiring Club etc".
(Undomondo)
"…comes across like Broadcast dipping their vintage equipment into the world of tropicalia. The album is strewn with beautiful, upbeat tracks, and you'd never really think of this as an in any way sinister or unsettling record were it not for the recurrent echo-deck edits that stealthily propel these easy-listening ditties into a state of instability that occasionally borders on madness".
(Boomkat)
"It's warm and inviting.. both simple and honest, yet intriguing and multi-faceted… like a favourite uncle in a scary costume that's a touch too realistic. I love it".
(Waxfactor)
"Sumptuously crafted and designed through a retro viewfinder… an utterly rewarding gem".
(The Sunday Experience)