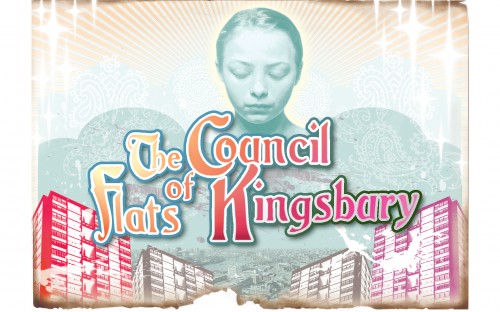 Listen
Buy
Cat
UNCH021
Format
Mini-LP + download
Info
The Council Flats of Kingsbury present songs for an imaginary drama/horror set in an exotic housing estate. A DIY production with delayed and reverberated backing vocals, the overall result is an easy listening experience with a hint of psychedelia.
Press release
Influenced by the golden age of bossa nova, sophisticated soundtracks, classic psychological thrillers, and the subtle horrors of suburban life, the once enlightened Council Flats of Kingsbury make extreme efforts to hold it together for circa 35 minutes on this delicate home production.
Maintaining a leash on delusion induced paranoia, the sedating melodies will have you pottering around in the belief that everything is lovely and ignoring the fact that something's not quite right.
"Louise", the closing track on the album, has picked up radio play from the likes of Huw Stephens on BBC Radio 1 and Don Letts on BBC 6 Music, as well as on Chill FM and elsewhere.
Tracks
Fun in the Sun
Strange Party
Michelle's Teeth
Dream Within a Dream
Go Traveling
Hobo Stares at the Sky Awhile
Black Leather Glove
Theme to "Nothing Really Matters"
There I Was, Dancing
Frolicking in the Suburbs
Warm and Fuzzy Here (free mp3)
Happy but Dark
The Laughing Idiot
Louise