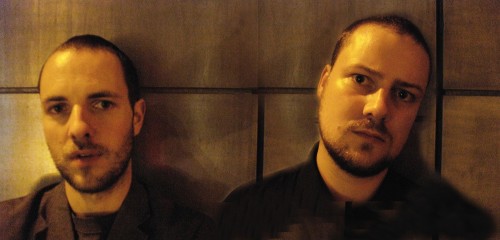 Biography
Posthuman are cousins Richard Bevan and Josh Doherty.
First writing together amongst tangled leads on an array of old synths and drum machines salvaged from a dusty box in a family loft, their entry into the electronic music scene was by way of Manchester's Skam Records, the same underground imprint who brought Boards Of Canada into the public consciousness.
The duo relocated to London in late 1999, and established themselves not only as artists, but also as label owners and party organisers – helping establish acts such as The Doubtful Guest, Digitonal, and Cursor Miner with releases on their own label Seed Records, plus putting on the near-legendary Tube Station parties, which played host to everyone from Aphex Twin, Luke Vibert, and Funkstorung to Richard X, Mark Moore, and Goldfrapp.
Bevan & Doherty continued to release as Posthuman, putting out 3 full albums between 2001 and 2006, several EPs and numerous remixes and compilation appearances. Musically, their sound was unrestricted by genre, moving from techno and electronica to post-rock and even heavy metal – all with their signature style of dark, melancholic and menacing overtures.
The pair have also had their fingers in many other musical pies, from hosting parties in a prison, a converted cinema, putting together the London Electrics label consortium, and with Doherty also helping re-establish seminal techno imprint B12 Records, running the I Love Acid monthly clubnight, and performing as part of both Digitonal and the AGT Rave Cru.
Europa Sky is a return to the feel of Posthuman's first album, 2001's "The Uncertainty of the Monkey", but fused with deep soulful techno, and drenched with mystery and a longing for answers.
Uncharted Releases
Elsewhere