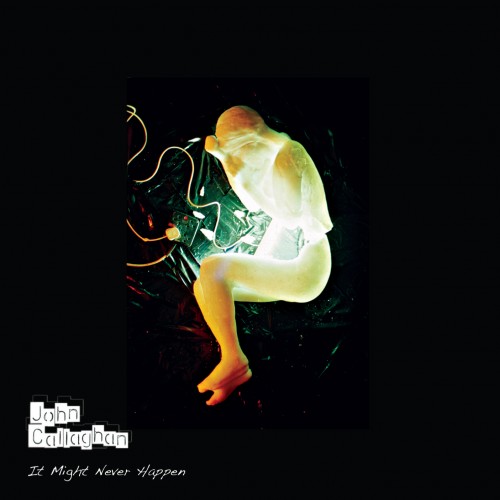 Listen
Buy
Cat
UNCH014CD
Format
CD
Press release
Ten years after his first single appeared on the legendary Warp Records, John Callaghan's long-awaited debut album is released by Uncharted Audio.
Describing himself as an "unusual songwriter/performer of thoughtful & spiky electronica from Birmingham", he created a stir with "I'm Not Comfortable Inside My Mind" & "You've Got Your Memories, I've Got My Dreams" – two super-collectable vinyl-only releases on Warp. His remarkable live show has graced many a stage across a variety of Europe's more open-minded venues.
The album's themes include the human body, our relationship with it & with our clothing – not surprising since he counts nude modelling among his professions. John describes the album as "my own soundtrack for my life" – the tracks span a period from 1994-2007. Musically it's unlike anything else: a riff played on a fork is pitch-shifted into a gorgeous melody, a buzzing fly is transformed into a throbbing bassline & all manner of vocal chopping & tomfoolery provide the perfect foil.
Presented with a striking 8-page colour booklet including all the lyrics. Uncharted Audio are delighted to bring this remarkable album to the public at long last…
Tracks
Deja You
Tear My Body Out (free mp3)
Sunlight for the Soul
Femme Fatale
My Last Balloon
You Get Me Down
This Time Next Year
How on Earth Did You Get in That Dress?
Sleepy
Cuts Both Ways (Or Not Heartbroken Yet)
Reviews
"Pulling enticing hooks out of his hat… something close to Phil Oakey possessed by Syd Barrett's spirit. Radical vocal treatments and experiments abound… Callaghan's wacky music-hall pop may often teeter like a drunken carousel but is refreshing nonetheless"
(Review by Textura)
"Weird skewed electronic pop… doesn't really sound like anyone else. You're either gonna love this or hate it. After 2-3 listens you start to realize the guys a genius. On the excellent Uncharted Audio label. You won't hear anything else as honest sounding this year"
(Review by Norman)
"Follows on from where his work on Warp begun. Eccentric and artfully pop songs that are high on classic pop melody, with plenty of smart electronic concepts and whimsical introverted lyrics. The tunes are all here, traces of Depeche Mode and the Beatles sit easily with Callaghan's emotive experimentation. A very nice album."
(Review by Warp)
Video
John Callaghan – You Get Me Down from Uncharted Audio on Vimeo.